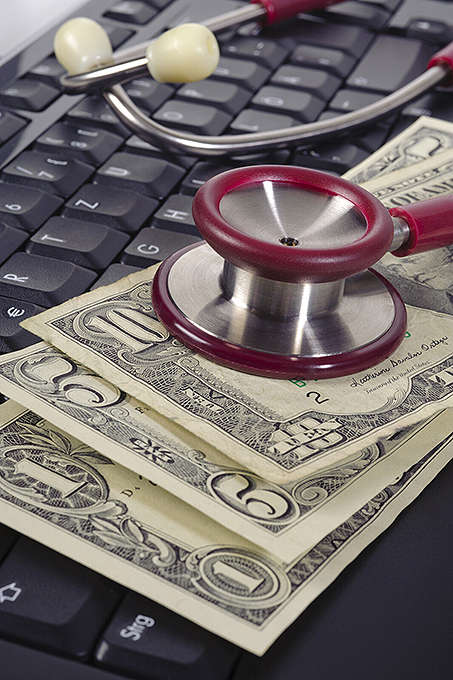 UNCONVENTIONAL
GROUP HEALTHCARE PLAN
SYNOPSIS: Our Unconventional Group Healthcare Plan
What is it? A unique healthcare program for self-insured employers under ERISA that is designed specifically for the employer's employee population demographics. The program provides better quality of healthcare services to the employees, while creating very significant savings for the employer
What's the benefit? Better quality of healthcare for the employees while cutting health plan costs for the employer up to and exceeding 50%
Who is it for? California and NY employers > 100 employees, all other states >50 employees. Program must be self-insured
Other Comments: This program benefits both the employees and the employer in a very significant way
 ❖ ❖ ❖
Employee health benefits is often the second largest expense for employers, just after payroll, and according to surveys, controlling that cost is the number one issue, or problem employers are facing today.
The Cost of Health Care for employers and their employees, is growing at an unsustainable rate, rising faster than inflation, workers earnings, GDP, and profit margins.
Less than 30 years ago, family health coverage cost just $200 per month, now the cost to insure the same family is over $1,600 per month. The average family health insurance premium now exceeds the average monthly mortgage payment.
While the cost goes up, employees are often having to take on a larger portion of the cost of coverage; and, while employees are having to pay more for coverage, they're seeing their out of pocket costs increase as well.
Businesses have settled for what they think is the best value, sacrificing benefits, and increasing employee out-of-pocket costs, just to afford coverage.
Health insurance brokers provide quotes and help employers to manage their premium increases. We focus on reducing the $$ spent on claims to reduce an employers health benefit costs. Brokers cannot, and do not do what we do.
For more info or a free assessment of your business, call: (949) 272-5120 or write to: info@aproposworldwide.com
Hello - We ENHANCE YOUR PROFIT LINE
All of our savings and incentive programs bolster your bottom line, but programs such as the Virtual Payments Accounts Payable Solution actually create additional income by capturing rebates for your company, as you would, personally, with your own rewards credit cards.
HELLO - WE CREATE COST-SAVINGS
You can calculate yourself what a single dollar of cost-savings represents in relation to generation of your front-end revenue. We often find thousands, hundreds of thousands, or even millions of dollars of cost savings with a myriad of our contingency-based, unique programs. Give us a try.
HELLO - WE FIND Tax Incentives
Our Tax Incentive Team of expert engineers, attorneys and accountants does only one thing…tax incentives. They are expert at it, have the studies perfected, and find millions of dollars of "hidden" tax incentive money for our clients every year.
☎︎ Schedule us for a complimentary 15-minute assessment call
We'd love to help you find some "hidden money." Click the "Let's Chat" button and schedule a 15-minute call with us at your convenience. 15 minutes is all we need to determine which of our many contingency-based programs you may be eligible for!
WHY CHOOSE US?
With the experience of more than 20 years in the cost-recovery arena, we are sure to find you some "hidden money."
Us...
Apropos Communications, Inc.
Apropos Communications, Inc., DBA "We Find Hidden Money" is a ten-year-old Cost-Recovery Consultancy, incorporated in California in 2013, and part of a resource-rich collective of Consultant Advisors across the United States
Our National Team of Subject Matter Experts