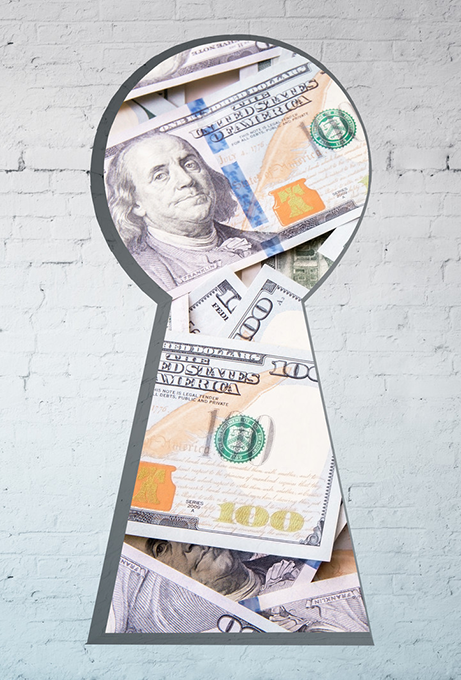 OUR PROCESS
TO FIND "HIDDEN MONEY"
Cost-recovery, profit-generating, and tax-incentive solutions are delivered by our business associates and their teams who are dedicated subject-matter expert service providers across the United States. Their clients include companies ranging from large national public companies to small privately-owned concerns, as well as not-for-profit organizations. Although we are headquartered in California, we can service you wherever you are in the U.S. We are a veteran-owned business.
In most cases we can assess an organization's potentially-applicable cost-recovery programs in just a few minutes with just a few questions. We can do these assessments in person, via phone, Skype, etc. We are always willing to execute an NDA if the potential client requests we do so prior to futher information gathering or discussions.
It is quite rare that we cannot find some benefit for a business. For instance, take the example of a small pet shop that hires just one employee a year. That one hire a year could be eligible for a $1,200 Workers Opportunity Tax Credit (WOTC). This is a dollar for dollar tax credit, not a deduction.
Another example might be a a small machine shop that purchases a building for $800,000 and invests another $200,000 in electrical and mechanical upgrades. We could potentially accelerate 25% of that building's basis value and provide roughly $50,000 per year extra depreciation in the first five years of ownership with a "cost segregation" study.
Apropos Communications, Inc. DBA "We Find Hidden Money," is dedicated to helping American organizations of all types succeed. We find tax incentives, cash flow, expense reduction, and profit-generating programs in every nook and cranny of the public and private sector. We can do it on a contingency basis because we do our homework - we know where we can find that "hidden money" for you.
Hello - We ENHANCE YOUR PROFIT LINE
All of our savings and incentive programs bolster your bottom line, but programs such as the Virtual Payments Accounts Payable Solution actually create additional income by capturing rebates for your company, as you would, personally, with your own rewards credit cards.
HELLO - WE CREATE COST-SAVINGS
You can calculate yourself what a single dollar of cost-savings represents in relation to generation of your front-end revenue. We often find thousands, hundreds of thousands, or even millions of dollars of cost savings with a myriad of our contingency-based, unique programs. Give us a try.
HELLO - WE FIND Tax Incentives
Our Tax Incentive Team of expert engineers, attorneys and accountants does only one thing…tax incentives. They are expert at it, have the studies perfected, and find millions of dollars of "hidden" tax incentive money for our clients every year.
☎︎ Schedule us for a complimentary 15-minute assessment call
We'd love to help you find some "hidden money." Click the "Let's Chat" button and schedule a 15-minute call with us at your convenience. 15 minutes is all we need to determine which of our many contingency-based programs you may be eligible for!
WHY CHOOSE US?
With the experience of more than 20 years in the cost-recovery arena, we are sure to find you some "hidden money."
Us...
Apropos Communications, Inc.
Apropos Communications, Inc., DBA "We Find Hidden Money" is a ten-year-old Cost-Recovery Consultancy, incorporated in California in 2013, and part of a resource-rich collective of Consultant Advisors across the United States
Our National Team of Subject Matter Experts